Polypropylene Strapping (PP)

Polypropylene strapping is the most commonly used and least expensive of all strapping material. For light to medium use, we recommend Polypropylene for both manual and machine applications in 5-6 mm, 7-9 mm, 10-12 mm and 15 mm width.
For light, medium and heavy duty use

Guaranteed to work in all manufacturers equipment

Securing cartons for food produce, fish, chicken, meat, etc

Available in different colours

Customised printing available

Winding (3 types): Plastic reels, 200mm and 406mm corrugated cores
Polyester Strapping (PET)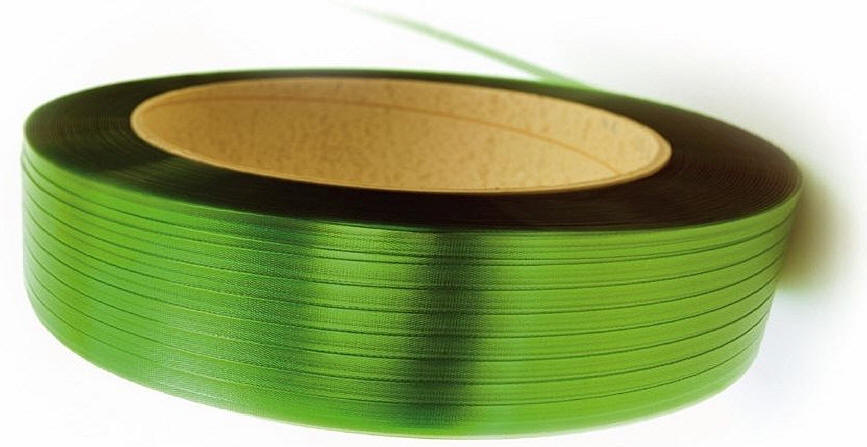 Polyester strapping combines the performance and properties of both steel and polypropylene strapping. Its elongation and recovery properties help straps stay tight and absorb impacts without breaking.
Polyester strapping offers a viable solution to replace steel

Allows for high tensioning

Retained strap tension

Completely recyclable

Eliminates the health and safety issues that commonly arise from steel

Absorbs impact without breaking
Printed Polypropylene Strapping

Printed strapping can be used to improve product presentation and to identify batches. Also eliminates the use of labels and printed cartons. Our Strap is printed as part of the production process, allowing us to give high quality, high depth of colour printing on straps of 9 mm or wider. Only then is it embossed. Standard ink colours are light blue, dark blue, forest green, red and black.
Printed Strapping bearing the EC plant number is recognised by the Department of Agriculture Food and the Marine in Ireland as a seal on boxes of meat product.